Body Hair Transplant (BHT)
Dr. Ali Emre Karadeniz, MD, PhD
Ali Emre Karadeniz, MD (Dr. K) is the only American Board of Hair Restoration Surgery Certified Turkish plastic surgeon. He has performed over 3000 hair operations. He is an active member of the International Society of Hair Restoration Surgery (ISHRS). More info about Dr. Ali Emre Karadeniz and AEK Hair Clinic.
I'd like to talk a little about body hair transplants. This is kind of introduced as a miracle by some clinics and of course you know it gives hope to patients who have either a very limited donor scalp hair - very advanced hair loss, multiple surgeries - it offers some extra coverage. But we have to understand that when you use a different tissue to restore a different one there are limitations. There's a main plastic surgery principle is the "use similar tissue with similar for restoration". So when you get body hairs it's not as effective as scalp hair for a couple of reasons. One is that, typical body hair like chest hair, it doesn't grow much, it's curly and it's usually singles - you don't see triple or quadruple growths with body hair, the the hair cycle is different and so on. So the body hair is not as effective as scalp hair.
However especially beard hair which has a very similar physiology to scalp hair may give significant extra coverage for patients who have limited scalp donors. So what I would do with a patient that is looking at extra coverage is I will first consider beard hair as a donor and especially if this is the first time the patient is going to try and is not sure about whether he's going to tolarate this.
I start off with extracting below the chin bone which doesn't cause any visible scars to the eye on the frontal vision, so I take let's say around 1,000 or a little more grafts and the caliber of the hair of the beard is quite good, so it gives some extra coverage. If the patient wants to be more aggressive it's possible to do a wide beard extraction all over and the face has incredible healing characteristics, it's probably even better than the scalp and it gives close to invisible scars even on razor shaving. So beard hair is a very good source of body hair to use for extra coverage. Chest hair is maybe the second best but I would kind of mention it should be seen more experimental and I would not advise to use too many chest hairs in the first surgery and kind of do 500 chest hairs, see how this works because it differs from patient to patient and then proceed according to how that works, so that's more or less how I see body hair transplants.
Other Videos
Hair Transplant Patient Review: Hello Serbia! Milodgrad's Hair Transplant Experience at AEK Hair Clinic
---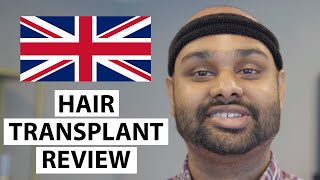 Hair Transplant Patient Review: Hello UK! Ramkumar's Hair Transplant Experience at AEK Hair Clinic
---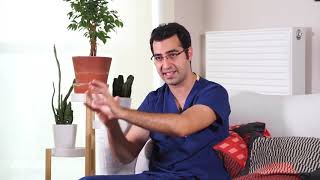 Hair Transplant Forums and Online Reviews
---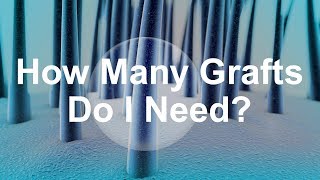 How Many Grafts Do I Need?
---
What is a hair transplant consultation?
---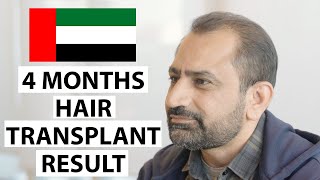 4 Months Results of Muhammed Hanif from Dubai
---